New features

in InPixio Photo Clip 8
NEW!

User guide

NEW!

Duplication opacity and flow

NEW!

Dehaze tool

NEW!

Share images via email

NEW!

Crop images and rotate by 90°

NEW!

Dynamic user interface for Windows 10
NEW!

Selective retouching module

NEW!

Sharpness module

NEW!

Film grain module

NEW!

Creative blur module

NEW!

Online print service

NEW!

Help community button

NEW!

Visual identity
Remove

unwanted objects like magic!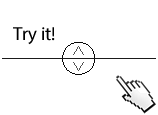 Completely remove unwanted objects from your picture. Signs, wires, people, or any image that distracts you from what you are trying to capture.
Images against a single coloured background can be easily extracted with one click thanks to the automatic colour detection function.
Erase

 things that spoil your images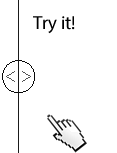 No need to worry about waiting for that perfect picture in a tourist hotspot during your vacation. Just quickly take your picture, and then take out all the other unwanted distractions when you get home using Photo Clip.
Take the hassle out of trying to carefully cut out images that take time and concentration. Other image processing programs require you to be exact and it can be quite noticeable that you have altered your picture in some way.
The technical features of Photo Clip automatically identify the sections of an image that need to be filled in and make your new photo look natural and seamless.
Retouch

your photos and apply effects

With the pro version of InPixio Photo Clip one can modify images with +100 effects & filters.

This version includes a complete editing tool to allow you to edit, enhance, & touch-up photos. You may also want to try our main photo editor software for free.
Remove objects, replace backgrounds and build amazing photo montages you can share!
Order your version of Photo Clip
today!