Focus

 on small objects!

Photo Maximizer does all the work for you. Using Photo Maximizer lets you get the pictures you were intending to take by letting you zoom in and focus on any details of your photos without blurriness or pixilation. It is fast and simple to use to make your pictures perfect.
Zoom

images & maintain clarity

Usually when you enlarge an image you get pixilation and deterioration of colour and brightness. Photo Maximizer maintains image quality and undesirable noise. With InPixio Photo Maximizer say goodbye to pixelated, grainy and blurred photos when zooming in.
Easy

 to use interface!

InPixio Photo Maximizer has been designed to be user-friendly and even includes a helpful wizard. Simply click on the included sample images to begin a project and helpful hints will guide you along the way.
Preset

 formulas Built-in

You can choose from several built-in formulas that will allow you to achieve professional image enhancement. You can then tweak the settings for each to further refine your selection.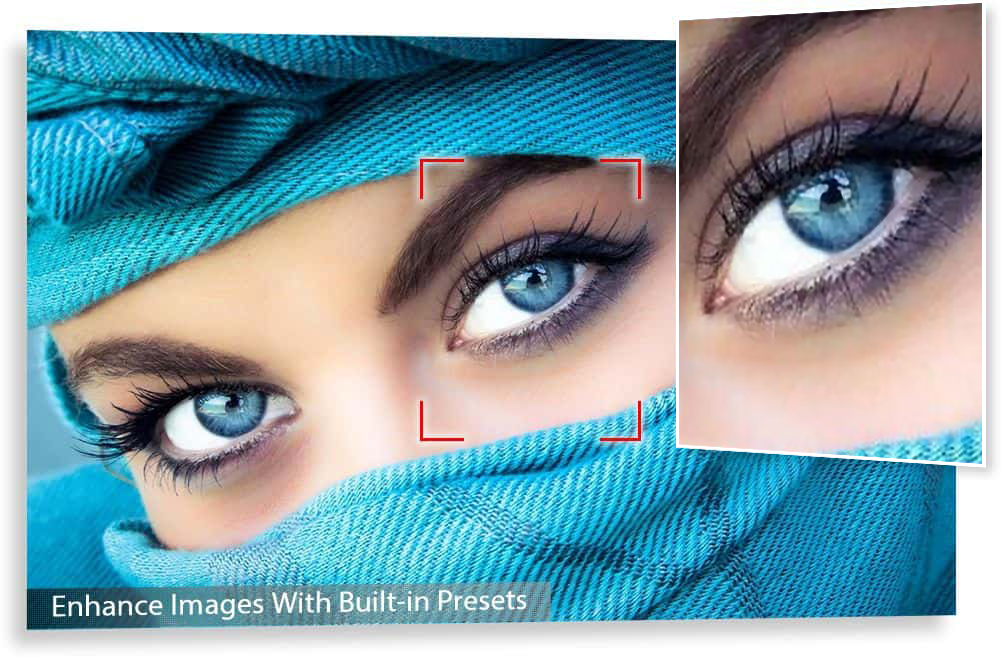 Enhance the clarity and sharpness, zoom-in on the tiniest of details and create amazing photos!
Order your version of Photo Maximizer 
today!