< Back to blog
HDR
15 Best Free and Paid LUTs of 2020
1 July 2020
Whether you need to improve your travel vlogs or impress your TikTok and YouTube subscribers by adding rich colors to your videos, you won't find better tools than these paid and free LUTs (Look Up Tables).
Make your videos look more saturated, add contrast colors and depth to shadows, remove exposure effects, and get rid of bleak colors by using auto-correction LUTs that will save you a lot of time.

InPixio Photo Studio 10 Pro
Photo Studio 10 is an effective program for quick and deep color correction if you need to edit photos or enhance portraits. With the help of this software, you can edit a YouTube video thumbnail or channel banner.
InPixio Photo Studio 10 Pro supports RAW files and comes with a wide variety of color LUTs and presets for images. It also has some tools that can be used in a semi-automatic mode.
15 Best Paid and Free LUTs for Color Grading
Every set of paid or free LUTs can be applied to several videos at the same time if your video editing software allows batch processing.
All LUTs come in a .CUBE format, which is supported by Sony Vegas, Premiere Pro CC, After Effects CC, FCPX, DaVinci Resolve, Adobe Photoshop, Lumina, and other software. To avoid possible issues, we advise you to read detailed instructions on how to install LUTs in Premiere Pro
1. Vlog LUTs
Make your travel vlogs just as bright and colorful as your memories! This free set of LUTs and video overlays allows adjusting white balance and HSL to make colors more saturated, improve contrast, and make shadows more realistic.
2. LUTs for Drone Videos
If you need to shoot drone footage of places inaccessible to pedestrians, you can make it even more mesmerizing. Improve sharpness, raise the level of detail and enhance colors with the help of these free LUTs.
3. Film LUTS
If you enjoy cinema-like visuals, take a look at these free LUTs that will soften lightning, make skin look matte and add a grainy effect to make your video more Hollywood-like. If you want to make your video cover photos vintage too, use one of these Photoshop textures or Photoshop overlays.
4. Wedding LUTs
If you want to enhance 1000+ of your wedding videos but don't have much time to edit them, make sure to check out this set. It enhances white and black colors, makes a background cozier, adds softness to your image and helps convey a nice mood. For fast image color correction, download wedding Lightroom presets.
5. Orange and Teal LUTs
Try improving a photo of a beautiful landscape by applying a trendy mix of rich and saturated colors. This set of free LUTs is perfect for adjusting orange and blue tones by making them more saturated. It can also change white balance, improve contrast, make your image sharper, and add beautiful undertones.
6. GoPro LUTs
If you use GoPro devices to shoot your videos, you can remove any signs of blur and camera shake. Add bright and vibrant colors to your videos before publishing them on YouTube. The visuals will become brighter, lighter, more matte, and saturated.
7. Free Vintage LUTs
Apply a split-toning effect, widen the dynamic range, make a black color softer by using this set of vintage LUTs. Try not applying this free LUT set to the videos taken on a sunny day, though.
8. Black and White Free LUTs
Add drama to your portrait videos, make small details stand out and any object more attractive by using these black-and-white LUTs. The set includes classic, matte, cold, and highly-detailed black-and-white LUTs that will be perfect for every romantic video.
9. FCPX LUTs
The FCPX set consists of the most popular effects that are in high demand in 2020. Among many effects, you will find the ones that will help you improve contrast, make colors saturated, add a vintage look and cold tones, enhance HDR, make an image matte or black-and-white
10. Color Gradient LUTs
This free set is a perfect choice if you need to improve 'empty' videos that have bleak colors and insufficient exposure. These are the best free LUTs that allow you to adjust the color curve, improve skin tone, and add cinematic shadows. To repeat the same color schemes with photos, use these Photoshop filters and plugins.
11. Sony LUT Packs
Add stylish high-quality color gradation to your clips by using this set of LUTs. More than 20 effects will help you adjust color temperature, make shadows deeper, and add more depth without quality loss.
12. Canon LUTs Pack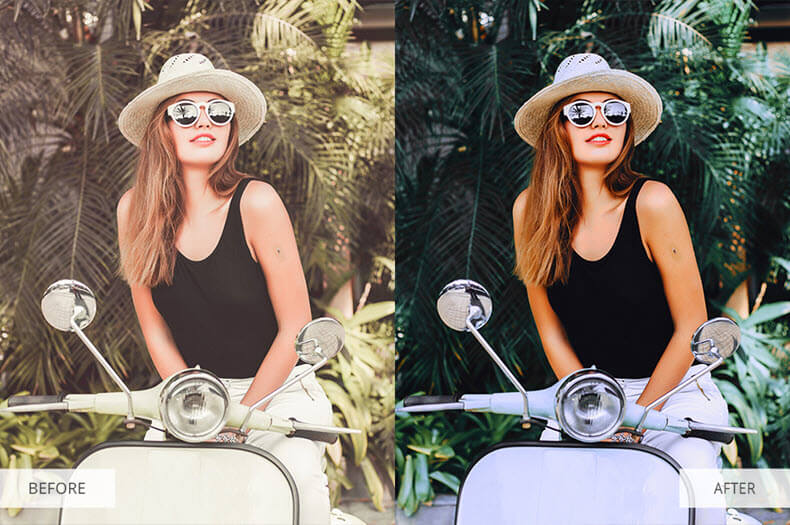 Edit wedding and street clips by making them look more vintage and movie-like, make colors pop-out, and adjust color tones by adding warmth and depth. This set consists of more than 20 professional LUT files for every type of video made by Canon cameras and lenses.
13. Cinema Look LUTs
The biggest set that consists more than 80 LUTs. They are great for making your videos look cinematic. Add drama to the wedding, landscape, interior, aerial, and sports videos by applying a grainy effect with soft shadows.
14. Must-Have LUT Pack for Amateurs
If you don't want to spend too much time examining long lists and trying to find a filter that you need, check out this set. It consists of more than 160 most effective and popular LUTs from different sets, namely, GoPro, Sony, Canon, Mavic Pro, Premiere, and many others. If you're a beginner in photo editing too, address a professional photo retouching service for help.
15. Entire LUTs Pack
If you are a professional filmmaker, you will find a good use for this set of more than 260 LUTs. It consists of 13 pro-level LUT packs and comes at a lower price, which makes it even better. With its help, you can edit any clip and achieve an effect that will be appreciated by your clients.