< Back to blog
Photo Studio Tutorials
How to add a color background to your photo
22 October 2019
With Photo Studio it's easy to remove and replace a photo background. The program provides a wide choice of fun backgrounds and you can even import your own backgrounds to use as pictures.
But what if you want to add a simple color background to your picture? For example, a clean white background for product shots, or a soft graduated background on a portrait photo. This is also possible in Photo Studio, we'll show you how.
If you don't already own Photo Studio you can download it below:
Option 1 – Add a solid color background
You can add a solid color from the selection available in Photo Cutter or customize your own color and save it for future use.
1. Remove the existing background 
Open your photo in Photo Cutter and start by cutting out the original background using the Cut-out tool. You can find out how to do this in this tutorial.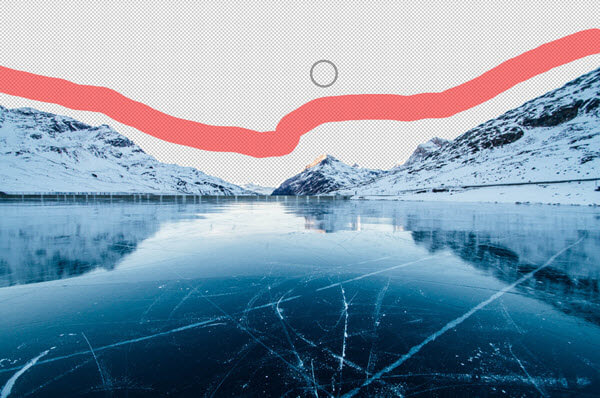 Tip: before moving to the next step, you can use the View mode menu to check if your photo cutout is accurate enough by previewing it against a color background
2. Select a background color
Save your photo and click the Photomontage tab (the one with mountains).
At the top of the backgrounds you will see a color selector. Simply click a color to preview it on your photo.
To expand the palette and customize your color, click the + button and move your mouse over the color chart.
3. Save your new color
You can save your new color, by clicking the + on the palette. This will add it to your main color selector so you that you can easily find it next time. You can also copy the color code found in the # box and paste it to another project.
Finally, click OK to apply your newly created color to your image
Option 2 – Add a gradient color background
In certain cases, using a color gradient can further enhance your background. The use of gradients can also create a more nuanced and natural-looking image.
1. Remove the existing background
To add a gradient background, first cut out your background as above, then head to the Photomontage tab.
2. Add a gradient
Like before, click the + in the color selector to open the full color palette window.
Select the gradient tab and choose a color.
3. Customize your gradient
By experimenting with the rectangular color bar, you can add gradient points to create further color variations. Simply click the bar to add a new gradient point.
You can move gradient points from left to right and vice versa, to position them on the photo. Try to remain within the same color tones for consistency (here pink/violet).
Tip: To preview your gradient in the main workspace and make adjustments in real time, go to the Adjustments tab and click "background color" to access the palette.
There are two types of gradient possible:
Linear Gradient: The color progression is applied in a straight line as above.
Radial Gradient: The color progression is applied in a circular manner.
Note: The choice of circular or linear gradient is made by clicking the buttons next to the horizontal color gradients bar.
Finally, don't forget to save your photo with your new background!
Join us!
If you want to learn faster, why not join our inPixio Facebook community, where thousands of inPixio users exchange tips about the software and share their photos: https://www.facebook.com/groups/InPixioPhotoGroup/